Justin Rankin
Justin Rankin firmly believes the only thing holding anyone back is their own willingness to step ahead. As the Co-founder and Chief Marketing Officer of Hard Media Group, Hard Service Solutions and HRDApparel, Justin works to connect creative thinking with actions that get results. As the co-founder of the nonprofit Trek for Change, he is also working to bring his ambition for action to inspire change throughout the world.
Justin has a long history and proven track record of deploying creative assertiveness to move companies forward and out of their own way, working as a brand and marketing manager across various industries before stepping out on his own with partner Derrick Humphrey.
A graduate of Wright State University, Justin is inspired by innovation but rooted in humility. He has dedicated himself to blazing his own path forward, but always has a hand out to lend momentum and motivation to those around him, who thrive on his energy and ambition.
Justin's success has been rooted in the strength of having a solid foundation of kindness, care and a holistic approach to life. He believes success is dependent not on segmenting different aspects of himself away from each other, but dedicating his goals to growing as a person and enjoying a full human experience.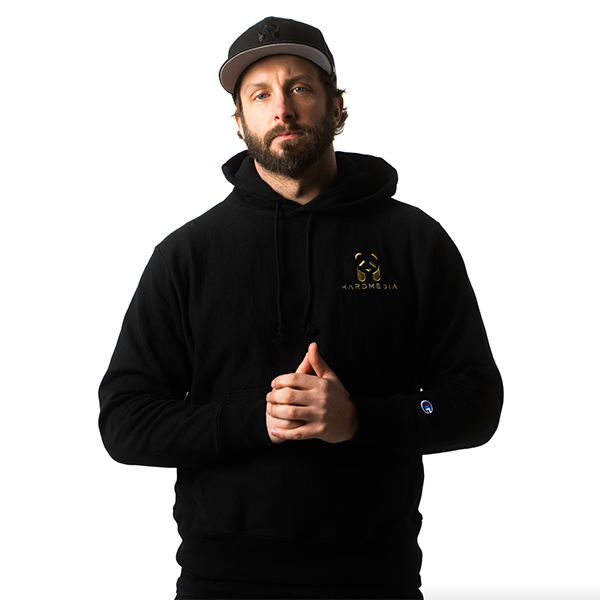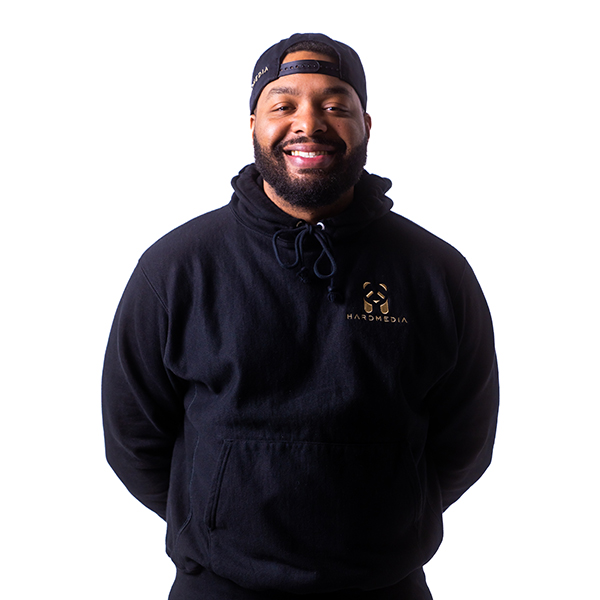 Derrick Humphrey
Derrick Humphrey is the dynamic CEO and Co-Founder of Hard Media Group. With that, he is the CEO of sibling company HRD Apparel and COO of Hard Service Solutions, as well as the strategic mind behind Bizness Gems, a digital social series dedicated to inspiring drive and focus among young entrepreneurs.
Derrick is passionate about business, working diligently to add process and progress to the entities under the Hard Media umbrella, as well as lend his insight and expertise to the clients served by those groups. He believes strongly that at the end of the day, business success comes down to mindset, and that with a plan and the drive to succeed, business goals can be achieved and expectations exceeded.
Derrick is known for his no-nonsense ambition, but also his quiet strength, steadiness and ability to inspire people to reach for their goals and work hard at achieving them. Without excuses.